«Complete tournament list » Tournament forms
2018 WESTERN NATIONAL CHAMPIONSHIPS
Sacramento/Placer County, CA
July 31 - Aug. 5, 2018
Director:
Senior Softball-USA
, 916-326-5303,
E-mail
Winners qualify for the TOC
Xxxxxxxxx
Entry Fee: $570
Deadline: Entry fee payment must be received by: July 10, 2018
Note: There is a 4% surcharge if paying by credit card (VISA, MasterCard or Discover only).
Refund policy: Entry Fees are non-refundable after the deadline. Full refunds are given to teams withdrawing BEFORE the deadline. NO refunds are given after the deadline.
Tournament Format
Note: SSWC reserves the right to combine divisions of three or fewer teams within one age level and/or skill level. SSWC will make every effort to notify managers when divisions have to be combined.
Final Standings
Women's 40 Gold
1. CCS Fireballerz (CA) – TOC (Women's 40 AAA)
2. UT-Relics (UT)
3. TABU (CA)
*Wikkd (CA) – Women's 40 Major Champion

Women's 50 Major
1. Old School (CA) – TOC
2. B.O.O.B.S (CA)

Women's 50 AAA
1. OnFire/Afoa Insurance (CA) – TOC
2. NW Lady Warriors (WA)

Men's 40 Major Plus
1. Prestige/Elite Sports Orange County Prestige (CA) – TOC
2. GTS (ID)
3. Team CPC (CA)

Men's 40 Gold
1. MTC 40's (CA) – TOC (Men's 40 Major)
2. DTA/KJE/SUP (CA)
3. *Mach One 40's (WA)
*40 AAA Champion

Men's 50 Major Plus
1. Northwest Softball/Worth (WA) – TOC
2. JU Ent/AfterShock (CA)
3. Crush 50's (CA)

Men's 50 Major
1. CPD/Ancell 50's (MN) – TOC
2. Bad Seed 50s (CA)
3. L.A.F 50 (CA)

Men's 50 AAA
1. Pacific Coast Alliance (CA) – TOC
2. Calhoun/Michael's Toyota (WA)
3. Elite/Scrap Iron (CO)

Men's 55 Major Plus
1. Sommerville Softball (CA) – TOC
2. Elite/Dudley (AZ)
3. JU Ent/Major Plus (CA)

Men's 55 Major
1. D&K Tradition (CA) – TOC
2. So Cal Guys (CA)
3. WPI/Wilson & Sons (ID)

Men's 55 Silver
1. Michael's Automotive Group (WA) – TOC (Men's 55 AAA)
2. Fresno Heat (CA)
3. Rogues (OR)
* Spin Tees (WA) – Men's 55 AA Champion

Men's 60 Major Plus
1. Summy's (CA) – TOC
2. Old Dawgs (CA)
3. East Bay Oldies (CA)

Men's 60 Major
1. Sin City (NV) – TOC
2. Reloaded (CA)
3. Goodman Racing (WA)

Men's 60 Silver
1. Senior Bend Elks (OR) – TOC (Men's 60 AAA)
2. Northwest Softball Club/Underdogs (WA)
3. Baker Boyz (CA)
* Pastimers (WA) – Men's 60 AA Champion

Men's 65 Major Plus
1. Timberworks/Adidas (CA) – TOC
2. Rebels (OR)

Men's 65/70 Platinum
1. No Dice/Bay Photo Lab (CA) – TOC (Men's 65 Major)
2. Nor Cal Reds (CA)
3. Animals (CA)
*Omen (CA) – Men's 70 Major Plus Champion

Men's 65 AAA
1. Sidewinders Desert (AZ) – TOC
2. Last Call (NV)
3. Cut Loose (CA)

Men's 70 Major
1. NOR-CAL STIXX (CA) – TOC
2. Game On (CA)

Men's 70 AAA
1. Sacramento Islanders (CA) – TOC
2. Please Don't Bug Me (CA)
3. Lincoln Hills Coyotes (CA)

Men's 70 AA
1. Triple Play (CA) – TOC
2. Valley Fog (CA)
3. California Oaks

Men's 75 Major Plus
1. Omen (CA) – TOC
2. San Francisco Seals (CA)
3. General Equipment (OR)

Men's 75 Major
1. State Roofing Systems (CA) – TOC
2. Lincoln Hills Coyotes (CA)
3. Scrap Iron Beams (OR)

Men's 75/80 AAA
1. Sacramento Gold (CA) – TOC (Men's 80 AAA)
2. Lincoln Hills Coyotes 80s (CA)
3. *Triple Play 75 (CA)
*Men's 75 AAA Champion
Game Scores & Bracket Results (PDF's)
• Men's: 40-Masters | 50's | 55's | 60's | 65's | 70's thru 80's

• Women's: 40-Masters & 50+ Seniors
• Complete: All Ages & Divisions [Large File: 38 pages]
Tournament Administration (PDF's)
• Master Fields Schedule: Master Games & Fields Grid

• Participating Teams List: Western National's 2018

TOURNAMENT SPONSORS
Playing Facilities
Foskett Regional Park
1911 Finney Way
Lincoln, CA 95648
Hal Bartholomew Sports Park
10150 Franklin High Rd.
Elk Grove, CA 95624
Mahany Park
1545 Pleasant Grove Blvd.
Roseville, CA 95747
Maidu Regional Park
1550 Maidu Dr.
Rosevile, CA 95661
Sacramento Softball Complex
3450 Longview Dr.
Sacramento, CA 95821
Headquarter Hotel
DoubleTree by Hilton Hotel Sacramento
2001 Point W Way
Sacramento, CA 95815
(916) 929-8855
(800) 686-3775
Group Name: Western National Championships
Rates: (Subject to 14.8% occupancy and tourism tax)
7/30 - 8/4: $109.00/night
Hotel Parking $5.00/day
RESERVE BY MONDAY, JULY 9
Host Hotels
Arden Star Hotel
1413 Howe Avenue
Sacramento, CA 95825
(916) 999-1233
Book under Senior Softball

Rates: (Subject to local lodging taxes - 12% occupancy & 2.5% tourism)
7/30 - 8/4: $89.00/night
RESERVE BY JUNE 30
Courtyard Marriott Sacramento Midtown
4422 Y Street
Sacramento, CA 95817
916-455-6800
Rates: (Subject to 13.195% taxes)
2 Queen
$159/night (weekday)
$119/night (weekend)
Senior Softball Western Championship Group Block
RESERVE BY JULY 9
Hampton Inn & Suites
1817 65th Street
Sacramento, CA 95817
916-451-1135
Rates: (Subject to 13% taxes)
2 Queen - $159/night (weekday)
Refer to Senior Softball Western National Championships Group Block or Code: SSU
RESERVE BY JULY 30

Hilton Garden Inn Sacramento/South Natomas
2540 Venture Oaks Way
Sacramento, CA 95833
(916) 568-5400
Senior Softball Guest Room Accomodations
Rates: (Subject to 12% occupancy tax and 2.195% CA Tourism tax)
7/30 - 8/4: $139.00/night
Guest room rate included a full cook to order breakfast for up to two people per room in the Garden Grille Restourant
RESERVE BY JULY 16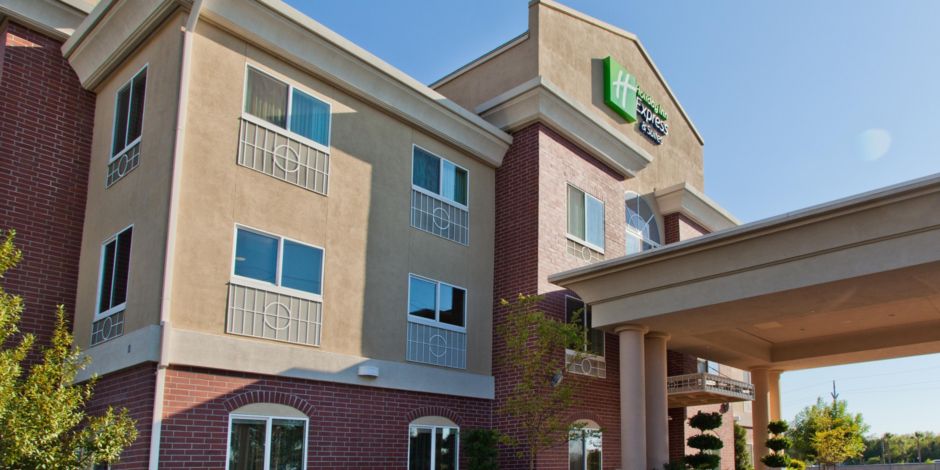 Holiday inn Express & Suites Cal Expo
2224 Auburn Blvd
Sacramento, CA 95821
(916) 923-1100

Group Code: SST
Rates: (Subject to state and local taxes. Free breakfast and Wi-Fi included).
Singles/Doubles - $124.00/night
Suites - $134.00/night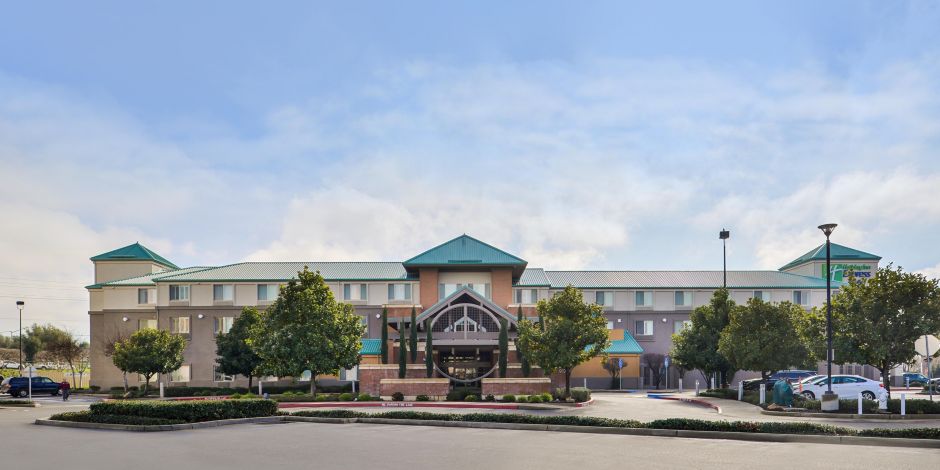 Holiday Inn Express Hotel and Suites
9175 West Stockton Boulevard
Elk Grove, CA 95758-8051
(916) 478-9000

Request Senior Softball Group Block – GROUP CODE SST
CLICK HERE to book now
RESERVE BY JULY 20
King Guest rooms and Double Queen guest rooms
Rates $134.00 per room, per night subject to 14.2% tax
August 2- August 5, 2018
Full Hot breakfast
Free parking
For hotels in Placer County (Roseville, Rocklin, Lincoln)
Please CLICK HERE
Dates of Play
Friday, Aug. 3 - Sunday, Aug. 5, 2018
Friday, Aug. 3 - Sunday, Aug. 5, 2018
Friday, Aug. 3 - Sunday, Aug. 5, 2018
Friday, Aug. 3 - Sunday, Aug. 5, 2018
Tuesday, July 31 - Thursday, Aug. 2, 2018
Tuesday, July 31 - Thursday, Aug. 2, 2018
Tuesday, July 31 - Thursday, Aug. 2, 2018
Tuesday, July 31 - Thursday, Aug. 2, 2018
Friday, Aug. 3 - Sunday, Aug. 5, 2018
Saturday, Aug. 4 - Sunday, Aug. 5, 2018
Manager Meeting
Session 1 Manager Meeting (Men's 65 - 80)
Monday July 30th
Check in 6:00 - 7:00pm
Meeting will begin at 7:00pm:
Location:
Best Western Plus Orchid Hotel and Suites
130 N. Sunrise Ave.
Roseville, CA 95661
Meeting will be held in the Fountain Room (First Floor next to the patio & lounge)
Session 2 Manager Meeting (Men's 40 - 60 / Women's 40)
Thursday, August 2nd
Check in 6:00 - 7:00pm
Meeting will begin at 7:00pm
Location:
DoubleTree by Hilton Hotel Sacramento
2001 Point W Way
Sacramento, CA 95815
Meeting will be held at the Redwood Room
*Women's 50 - Meet with your tournament director prior to your first game on Saturday
Xxxxxxxxx
x
Men's 40, Major-Plus GTS
» Championship game: Prestige/Elite Sports Orange County Prestige: 21 vs. GTS: 19
Men's 40, Major-Plus KJE 40's
» Championship game: Thunderstruck 40's: 28 vs. KJE 40's: 17
Men's 40, Major-Plus Prestige/Elite Sports Orange County Prestige
» Championship game: Prestige/Elite Sports Orange County Prestige: 21 vs. GTS: 19
Men's 40, Major-Plus Thunderstruck 40's
» Championship game: Thunderstruck 40's: 28 vs. KJE 40's: 17
Men's 50, AAA Calhoun/Michael's Toyota
» Championship game: Calhoun/Michael's Toyota: 24 vs. Pacific Coast Alliance: 22
» "If" game: Pacific Coast Alliance: 24 vs. Calhoun/Michael's Toyota: 19
Men's 50, AAA Pacific Coast Alliance
» Championship game: Calhoun/Michael's Toyota: 24 vs. Pacific Coast Alliance: 22
» "If" game: Pacific Coast Alliance: 24 vs. Calhoun/Michael's Toyota: 19
Men's 50, Major Bad Seed 50s
» Championship game: CPD / Ancell 50's MN: 26 vs. Bad Seed 50s: 16
Men's 50, Major CPD / Ancell 50's MN
» Championship game: CPD / Ancell 50's MN: 26 vs. Bad Seed 50s: 16
Men's 50, Major-Plus Northwest Softball/Worth
» Championship game: Northwest Softball/Worth: 39 vs. West Coast Aftershock: 32
Men's 50, Major-Plus West Coast Aftershock
» Championship game: Northwest Softball/Worth: 39 vs. West Coast Aftershock: 32
Men's 55, AAA Michael's Automotive Group
» Championship game: Fresno Heat: 14 vs. Michael's Automotive Group: 23
Men's 55, Major D&K Tradition
» Championship game: So Cal Guys 55's: 18 vs. D&K Tradition: 16
» "If" game: So Cal Guys 55's: 6 vs. D&K Tradition: 20
Men's 55, Major Fresno Heat
» Championship game: Fresno Heat: 14 vs. Michael's Automotive Group: 23
Men's 55, Major So Cal Guys 55's
» Championship game: So Cal Guys 55's: 18 vs. D&K Tradition: 16
» "If" game: So Cal Guys 55's: 6 vs. D&K Tradition: 20
Men's 55, Major-Plus Elite/Dudley 55
» Championship game: Sommerville Softball: 22 vs. Elite/Dudley 55: 6
Men's 55, Major-Plus Sommerville Softball
» Championship game: Sommerville Softball: 22 vs. Elite/Dudley 55: 6
Men's 60, AAA Senior Bend Elks 60's
» Championship game: Northwest Softball Club/Underdogs: 23 vs. Senior Bend Elks 60's: 22
» "If" game: Northwest Softball Club/Underdogs: 10 vs. Senior Bend Elks 60's: 22
Men's 60, Major Northwest Softball Club/Underdogs
» Championship game: Northwest Softball Club/Underdogs: 23 vs. Senior Bend Elks 60's: 22
» "If" game: Northwest Softball Club/Underdogs: 10 vs. Senior Bend Elks 60's: 22
Men's 60, Major Reloaded
» Championship game: Reloaded: 22 vs. Vegas Elite: 35
Men's 60, Major Vegas Elite
» Championship game: Reloaded: 22 vs. Vegas Elite: 35
Men's 60, Major-Plus Old Dawgs
» Championship game: Old Dawgs: 27 vs. Summy's 60's: 23
» "If" game: Summy's 60's: 23 vs. Old Dawgs: 14
Men's 60, Major-Plus Summy's 60's
» Championship game: Old Dawgs: 27 vs. Summy's 60's: 23
» "If" game: Summy's 60's: 23 vs. Old Dawgs: 14
Men's 65, Major Last Call 65
» Championship game: Last Call 65: 11 vs. Sidewinders 65's: 20
Men's 65, Major No Dice/Bay Photo Lab
» Championship game: No Dice/Bay Photo Lab: 21 vs. Nor Cal Reds: 9
Men's 65, Major Nor Cal Reds
» Championship game: No Dice/Bay Photo Lab: 21 vs. Nor Cal Reds: 9
Men's 65, Major Sidewinders 65's
» Championship game: Last Call 65: 11 vs. Sidewinders 65's: 20
Men's 65, Major-Plus Rebels
» Championship game: Timberworks/Adidas: 23 vs. Rebels: 16
» "If" game: Rebels: 12 vs. Timberworks/Adidas: 27
Men's 65, Major-Plus Timberworks/Adidas
» Championship game: Timberworks/Adidas: 23 vs. Rebels: 16
» "If" game: Rebels: 12 vs. Timberworks/Adidas: 27
Men's 70, AA Triple Play 70
» Championship game: Triple Play 70: 17 vs. Valley Fog: 16
» "If" game: Valley Fog: 19 vs. Triple Play 70: 23
Men's 70, AA Valley Fog
» Championship game: Triple Play 70: 17 vs. Valley Fog: 16
» "If" game: Valley Fog: 19 vs. Triple Play 70: 23
Men's 70, Major Game On
» Championship game: Game On: 10 vs. NOR-CAL STIXX 70: 15
Men's 70, Major-Plus NOR-CAL STIXX 70
» Championship game: Game On: 10 vs. NOR-CAL STIXX 70: 15
Men's 75, Major Lincoln Hills Coyotes
» Championship game: State Roofing Systems: 19 vs. Lincoln Hills Coyotes: 16
Men's 75, Major State Roofing Systems
» Championship game: State Roofing Systems: 19 vs. Lincoln Hills Coyotes: 16
Men's 75, Major-Plus Omen 75
» Championship game: San Francisco Seals 80's: 4 vs. Omen 75: 17
Men's 80, AAA Lincoln Hills Coyotes 80s
» Championship game: Elk Grove Renegades 85: 19 vs. Lincoln Hills Coyotes 80s: 16
» "If" game: Lincoln Hills Coyotes 80s: 12 vs. Elk Grove Renegades 85: 16
Men's 80, Major-Plus San Francisco Seals 80's
» Championship game: San Francisco Seals 80's: 4 vs. Omen 75: 17
Men's 85, Major Elk Grove Renegades 85
» Championship game: Elk Grove Renegades 85: 19 vs. Lincoln Hills Coyotes 80s: 16
» "If" game: Lincoln Hills Coyotes 80s: 12 vs. Elk Grove Renegades 85: 16
Women's 40, AAA CCS Fireballerz
» Championship game: CCS Fireballerz: 14 vs. Utah Relics: 3
Women's 40, Major Utah Relics
» Championship game: CCS Fireballerz: 14 vs. Utah Relics: 3
Women's 50, AAA B.O.O.B.S
» Championship game: Old School: 15 vs. B.O.O.B.S: 6
Women's 50, AAA NW Lady Warriors/Miken
» Championship game: NW Lady Warriors/Miken: 4 vs. OnFire/Afoa Insurance: 25
Women's 50, Major Old School
» Championship game: Old School: 15 vs. B.O.O.B.S: 6
Women's 50, Major OnFire/Afoa Insurance
» Championship game: NW Lady Warriors/Miken: 4 vs. OnFire/Afoa Insurance: 25