«Complete tournament list » Tournament forms
QUALIFIER tournament
2019 LVSSA/SSUSA SOUTHWEST CHAMPIONSHIPS
Las Vegas, NV
April 23 - April 28, 2019
Director:
Senior Softball-USA
, 916-326-5303,
E-mail
Winners qualify for the TOC
Xxxxxxxxx
Entry Fee: $640
Deadline: Entry fee payment must be received by: April 2, 2019
Send payments to:
SSWC - Lvssa/ssusa Southwest Championships
9823 Old Winery Place, Suite 12
Sacramento, CA 95827
Note: There is a 4% surcharge if paying by credit card (VISA, MasterCard or Discover only).
Refund policy: Entry Fees are non-refundable after the deadline. Full refunds are given to teams withdrawing BEFORE the deadline. NO refunds are given after the deadline.
Tournament Format
Note: SSWC reserves the right to combine divisions of three or fewer teams within one age level and/or skill level. SSWC will make every effort to notify managers when divisions have to be combined.
Playing Facilities
Arroyo Grande Sports Complex
298 N Arroyo Grande Blvd.
Henderson, NV 89014
Big League Dreams
3151 E. Washington Ave.
Las Vegas, NV 89101
Cheyenne Sports Complex
3500 E. Cheyenne Ave.
North Las Vegas, NV 89030
Hollywood Park Softball Complex
1650 S. Hollywood Blvd.
Las Vegas, NV 89142
Russell Road Recreation Complex
5901 E. Russell Rd.
Henderson, NV 89122
Shadow Rock Park Softball Complex
2650 Los Feliz St.
Las Vegas, NV 89156
Sunset Park Softball Complex
2601 E. Sunset Rd.
Las Vegas, NV 89120
HEADQUARTER HOTEL
Boulder Station Hotel & Casino
4111 Boulder Hwy.
Las Vegas, NV 89121
(800) 683-7777
Group Code: BCISS19
Rates: (Subject to taxes and fees)
4/21 - 4/25: $55/night
4/26 - 4/27: $95/night
4/28: $55/night
If you would prefer to book at Palace Station instead of Boulder Station, please contact Shar Costello at (702) 221-6628. Mention that you are with the Senior Softball-USA group for the Southwest Championships.
Palace Station Hotel & Casino
2411 W. Sahara Ave.
Las Vegas, NV 89102
(702) 367-2411
RESERVE BY APRIL 12
HOST HOTELS
Arizona Charlies Boulder
4575 Boulder Hwy
Las Vegas, NV 89121
(800) 362-4040
Group Code: C-SSS19
or mention Senior Softball Southwest Championships
Rates: (Subject to taxes and fees)
4/22 - 4/25: $40/night
4/26 - 4/27: $65/night
4/28: $40/night
RESERVE BY APRIL 8
Eastside Cannery Casino Hotel
5255 Boulder Hwy
Las Vegas, NV 89122
866-999-4899
702-856-5300
Mention Senior Softball 2019 Southwest Championship
Code: ESSSW2
Rates: (Subject to taxes and fees)
4/22 - 4/28
Deluxe Rooms: $55/night (Sunday - Thursday) / $89.99/night (Friday & Saturday)
Petite Jacuzzi Suite: $105.00/night (Sunday - Thursday) / $139.99/night (Friday & Saturday)
Premier Jacuzzi Suite: $259.99/night (Sunday - Saturday)
RESERVE BY MARCH 23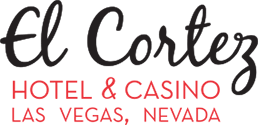 El Cortez Hotel and Casino
600 E Fremont St.
Las Vegas, NV 89101
800-634-6703
Group Codes:
Tower Room: SEN0419
Cabada Suites: SENC0419
Rates: (Subject to local and state taxes and fees)
Tower
4/22 - 4/25: $35.00/night
4/26-4/27: $125.00/night
Cabana Jr. Suite King
4/22 - 4/25: $40.00/night
4/26-4/27: $132.00/night
RESERVE BY APRIL 1
Sam's Town
5111 Boulder Hwy
Las Vegas, NV 89122
877-593-5993
Group Code: A9SSC04
South Point Hotel Casino & Spa
9777 S Las Vegas Blvd
Las Vegas, NV 89183
866-791-7626
(702) 797-8901
Group Code: SEN0422
Mention Senior Softball - Southwest Championshiops
Rates: (Subject to taxes and fees)
4/22 - 4/25: $85/night
4/26 - 4/27: $145.00/night
RESERVE BY APRIL 1

Sunset Station Hotel & Casino
1301 W Sunset Rd
Henderson, NV 89014
(702) 547-7777
Rates: (Subject to taxes and fees)
4/22 - 4/25: $55/night
4/26 - 4/27: $120/night
RESERVE BY MARCH 23
The Orleans Hotel & Casino
4500 W Tropicana Ave
Las Vegas, NV 89103
800-675-3267
Code: A9SSC04
Rates:
4/22 - 4/25: $55/night
4/26 - 4/27: $105/night
4/28: $55
RESERVE BY MARCH 23
Dates of Play
Friday, April 26 - Sunday, April 28, 2019
Friday, April 26 - Sunday, April 28, 2019
Friday, April 26 - Sunday, April 28, 2019
Friday, April 26 - Sunday, April 28, 2019
Tuesday, April 23 - Thursday, April 25, 2019
Tuesday, April 23 - Thursday, April 25, 2019
Tuesday, April 23 - Thursday, April 25, 2019
Tuesday, April 23 - Thursday, April 25, 2019
Tuesday, April 23 - Thursday, April 25, 2019
Friday, April 26 - Sunday, April 28, 2019
Friday, April 26 - Sunday, April 28, 2019