«Complete tournament list » Tournament forms
QUALIFIER tournament
2019 MIDWEST CHAMPIONSHIPS
Rogers, AR
July 9 - July 14, 2019
Director:
Senior Softball-USA
, 916-326-5303,
E-mail
Winners qualify for the TOC
Xxxxxxxxx
Entry Fee: $555
Deadline: Entry fee payment must be received by: June 25, 2019
Note: There is a 4% surcharge if paying by credit card (VISA, MasterCard or Discover only).
Refund policy: Entry Fees are non-refundable after the deadline. Full refunds are given to teams withdrawing BEFORE the deadline. NO refunds are given after the deadline.
Tournament Format
Note: SSWC reserves the right to combine divisions of three or fewer teams within one age level and/or skill level. SSWC will make every effort to notify managers when divisions have to be combined.
Minimum five games initially scheduled (subject to weather). Round Robin seeding games into Double Elimination or Three-game-guarantee brackets or other acceptable tournament formats.
FINAL STANDINGS
Men's 50 Major
1. Team Arkansas - TOC
2. B&B Drywall/World Gym (KS)
3. KC Vintage (MO)

Men's 50 AAA
1. Drury Inn Road Dogs (MO) - TOC
2. Maher Homes Nebraska Elite (NE)
3. KC Monarchs (MO)

Men's 55 Major
1. Pope Transport (WI) - TOC
2. Rock N Legends 9 (TX)
3. 50 Caliber Plus - St. Louis (MO)

Men's 55 AAA
1. Omaha Silver Bullets (NE) - TOC
2. American Mortgage Pro's (OK)
3. KC Renegades (KS)

Men's 60 Major
1. Mayhem (OK) - TOC
2. Central Illinois Chiefs

Men's 60 AAA
1. OKC Relics (OK) - TOC
2. Westrock (AR)
3. Big Daddy's Donuts (MO)

Men's 60 AA
1. R&K Drywall (OK) - TOC
2. KC Monarchs (MO)
3. Texas Legends

Men's 65 Gold
1. KC Kids (KS) - TOC (65 AAA)
2. Carriage Homes (MO)
3. Plainsmen (NE)

Men's 70 Major
1. San Antonio Silver Streaks (TX) - TOC
2. OK-ARK (OK)
3. St. Louis Vision (MO)

Men's 65/70 Silver
1. Boyd Metals 70 (AR) - TOC (70 AAA)
2. KC Renegades 70 (MO)
3. Robson Ranch Texans 65

Men's 70/75 Silver
1. Midwest Driving School 75 (KS) - TOC (75 AAA)
2. R & D Leverage 70 (MO)

Men's 80 Gold
1. LOTA Softball (AR)
2. Antiques of Kansas City (KS)
3. San Antonio 80s (TX)
Game Scores & Bracket Results (PDF's)
• Men's: 50's & 55's | 60's | 65's thru 80's
• Complete: All Ages & Divisions [Large file: 18 pages]

Tournament Administration (PDF's)
• Master Games & Field Grid: Midwest Championships
• Participating Teams List: Midwest Championships
Playing Facilities
Rogers Regional Sports Park
2150 N. Dixieland Road
Rogers, AR 72756
Headquarter Hotel
Country Inn & Suites Bentonville South/Rogers
4304 West Walnut Street
Rogers, AR 72756
479-633-0055
Mention Midwest Championships
Rates: (subject to state and local taxes and fees)
$99.00/night
Host Hotels
Candlewood Suites Rogers/Bentonville
4601 West Rozell Street
Rogers, AR 72756
479-636-2783
Mention Midwest Championships
Rates: (Subject to state and local taxes and fees)
$89.00/night
RESERVE BY JUNE 8
Fairfield Inn & Suites - Rogers
4611 Rozell Road
Rogers, AR 72756
479-936-5900
For 7/8 - 7/10, use Group Code G2438 RESERVE BY JUNE 19
For 7/11 - 7/13, use Group Code G2439 RESERVE BY JUNE 25

Rates: (Subject to state and local taxes and fees)
Single - $85/night
Double - $89/night
Executive King - $95/night
Hampton Inn Bentonville/Rogers
4501 W. Walnut Street
Rogers, AR 72756
479-636-5656
Ask for the Senior Softball Group Rate
Rates: (Subject to local and state taxes and fees)
$105/night
Aloft Rogers/Bentonville
1103 S 52nd Street
Rogers, AR 72758
479-268-6799 ext. 2
Rate: (Subject to local and state taxes and fees)
$119/night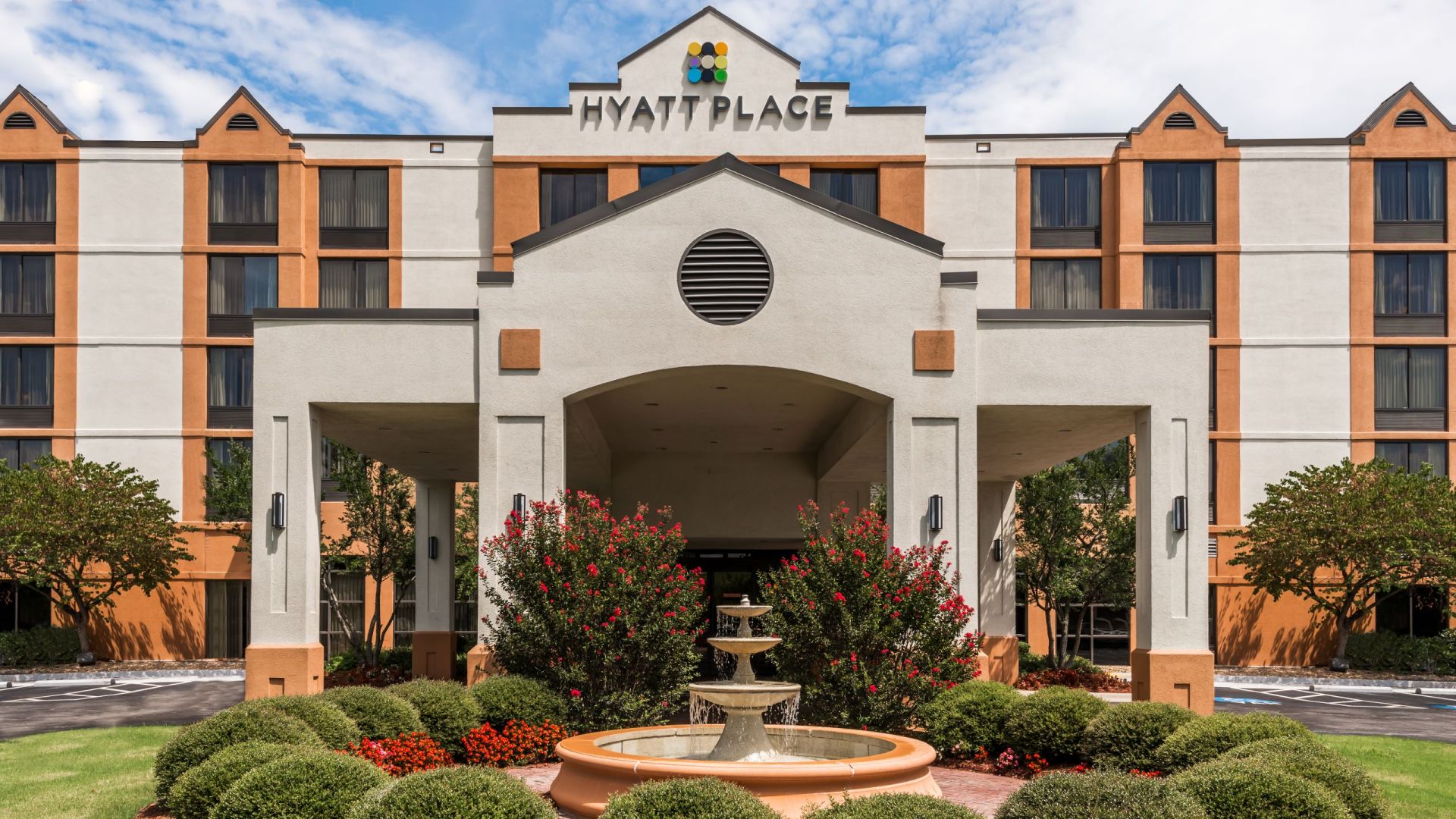 Hyatt Place Rogers/Bentonville
4610 W. Walnut Street
Rogers, AR 72756
479-633-8555
Rate: (Subject to local and state taxes and fees)
$119/night (includes breakfast)
Dates of Play
Friday, July 12 - Sunday, July 14, 2019
Friday, July 12 - Sunday, July 14, 2019
Friday, July 12 - Sunday, July 14, 2019
Tuesday, July 9 - Thursday, July 11, 2019
Tuesday, July 9 - Thursday, July 11, 2019
Tuesday, July 9 - Thursday, July 11, 2019
Tuesday, July 9 - Thursday, July 11, 2019
Manager Meeting
Dates:
Monday, July 8 (Men's 65 - 80)
Thursday, July 11 (Men's 50 - 60)

Location:
Rogers Regional Sports Park
2150 North Dixieland Road
Rogers, Arkansas 72756

The team check-in and meetings will be conducted in the Conference Room of Rogers Regional Sports Park.

Times:
Check-in: 6:00 pm
Meeting: 7:00 pm
Xxxxxxxxx
x
Men's 50, AAA Maher Homes Nebraska Elite 50's
» Championship game: STL Road Dogs 55s: 16 vs. Maher Homes Nebraska Elite 50's: 15
» "If" game: Maher Homes Nebraska Elite 50's: 20 vs. STL Road Dogs 55s: 21
Men's 50, Major B&B Drywall/World Gym
» Championship game: Team Arkansas Miken/Worth: 17 vs. B&B Drywall/World Gym: 18
» "If" game: Team Arkansas Miken/Worth: 27 vs. B&B Drywall/World Gym: 12
Men's 50, Major Team Arkansas Miken/Worth
» Championship game: Team Arkansas Miken/Worth: 17 vs. B&B Drywall/World Gym: 18
» "If" game: Team Arkansas Miken/Worth: 27 vs. B&B Drywall/World Gym: 12
Men's 55, AAA Omaha Silver Bullets
» Championship game: Omaha Silver Bullets: 20 vs. American Mortgage Pro's: 13
Men's 55, AAA STL Road Dogs 55s
» Championship game: STL Road Dogs 55s: 16 vs. Maher Homes Nebraska Elite 50's: 15
» "If" game: Maher Homes Nebraska Elite 50's: 20 vs. STL Road Dogs 55s: 21
Men's 55, Major American Mortgage Pro's
» Championship game: Omaha Silver Bullets: 20 vs. American Mortgage Pro's: 13
Men's 55, Major Pope Transport
» Championship game: Pope Transport: 22 vs. Rock N Legends 9: 23
» "If" game: Pope Transport: 32 vs. Rock N Legends 9: 20
Men's 55, Major Rock N Legends 9
» Championship game: Pope Transport: 22 vs. Rock N Legends 9: 23
» "If" game: Pope Transport: 32 vs. Rock N Legends 9: 20
Men's 60, AA KC Monarchs 60
» Championship game: KC Monarchs 60: 12 vs. OKC RedHawks: 17
Men's 60, AA OKC RedHawks
» Championship game: KC Monarchs 60: 12 vs. OKC RedHawks: 17
Men's 60, AAA OKC Relics
» Championship game: Westrock 60's: 20 vs. OKC Relics: 13
» "If" game: OKC Relics: 20 vs. Westrock 60's: 15
Men's 60, AAA Westrock 60's
» Championship game: Westrock 60's: 20 vs. OKC Relics: 13
» "If" game: OKC Relics: 20 vs. Westrock 60's: 15
Men's 60, Major Central Illinois Chiefs 60s
» Championship game: Mayhem: 23 vs. Central Illinois Chiefs 60s: 6
» "If" game: Mayhem: 23 vs. Central Illinois Chiefs 60s: 16
Men's 60, Major Mayhem
» Championship game: Mayhem: 23 vs. Central Illinois Chiefs 60s: 6
» "If" game: Mayhem: 23 vs. Central Illinois Chiefs 60s: 16
Men's 65, AAA Carriage Homes
» Championship game: KC Kids: 16 vs. Carriage Homes: 10
Men's 65, Major KC Kids
» Championship game: KC Kids: 16 vs. Carriage Homes: 10
Men's 70, AA R & D Leverage
» Championship game: R & D Leverage: 16 vs. Midwest Driving School: 27
Men's 70, AAA Boyd Metals
» Championship game: Boyd Metals: 16 vs. KC Renegades 70's: 12
» "If" game: Boyd Metals: 11 vs. KC Renegades 70's: 10
Men's 70, AAA KC Renegades 70's
» Championship game: Boyd Metals: 16 vs. KC Renegades 70's: 12
» "If" game: Boyd Metals: 11 vs. KC Renegades 70's: 10
Men's 70, Major OK-ARK
» Championship game: OK-ARK: 18 vs. San Antonio Silver Streaks: 27
» "If" game: OK-ARK: 6 vs. San Antonio Silver Streaks: 17
Men's 70, Major San Antonio Silver Streaks
» Championship game: OK-ARK: 18 vs. San Antonio Silver Streaks: 27
» "If" game: OK-ARK: 6 vs. San Antonio Silver Streaks: 17
Men's 75, AA Midwest Driving School
» Championship game: R & D Leverage: 16 vs. Midwest Driving School: 27
Men's 80, AAA Antiques of Kansas City
» Championship game: LOTA Softball: 16 vs. Antiques of Kansas City: 15
Men's 80, Major LOTA Softball
» Championship game: LOTA Softball: 16 vs. Antiques of Kansas City: 15