«Complete tournament list » Tournament forms
QUALIFIER tournament
2020 LVSSA/SSUSA SOUTHWEST CHAMPIONSHIPS (Cancelled)
Las Vegas, NV
Aug. 28 - Aug. 30, 2020
Director:
Senior Softball-USA
, 916-326-5303,
E-mail
Winners qualify for the TOC
Xxxxxxxxx
Entry Fee: $544
Deadline: Entry fee payment must be received by: Aug. 7, 2020
Note: There is a 4% surcharge if paying by credit card (VISA, MasterCard or Discover only).
Refund policy: Entry Fees are non-refundable after the deadline. Full refunds are given to teams withdrawing BEFORE the deadline. NO refunds are given after the deadline.
Tournament Format
Note: SSWC reserves the right to combine divisions of three or fewer teams within one age level and/or skill level. SSWC will make every effort to notify managers when divisions have to be combined.
This is a "Ring Option" Tournament.
Five games minimum initially scheduled (not "guaranteed"), with Round Robin into Double Elimination or Three-Game-Guarantee brackets or other acceptable tourney formats.
TOURNAMENT SPONSORS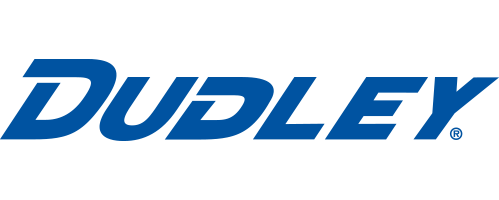 Playing Facilities
Arroyo Grande Sports Complex
298 N Arroyo Grande Blvd.
Henderson, NV 89014
Big League Dreams
3151 E. Washington Ave.
Las Vegas, NV 89101
Cheyenne Sports Complex
3500 E. Cheyenne Ave.
North Las Vegas, NV 89030
Hollywood Park Softball Complex
1650 S. Hollywood Blvd.
Las Vegas, NV 89142
Shadow Rock Park Softball Complex
2650 Los Feliz St.
Las Vegas, NV 89156
Sunset Park Softball Complex
2601 E. Sunset Rd.
Las Vegas, NV 89120
HOTEL INFORMATION
Headquarter Hotel
Boulder Station Hotel and Casino
4111 Boulder Hwy
Las Vegas, NV 89121
(702) 432-7777
800-683-7777
Code: BCIBAL3 (New Code)
Group Name: Senior Softball USA/LVSSA/SSUSA Southwest Championships
CLICK HERE to book online (new link)
Rates: (Subject to local and state taxes and fees - 13%; Hotel Service Fee - $12.99/night)
8/24 - 8/27: $37.00/night
8/28 - 8/29: $72.00/night
8/30 - 8/31: $37.00/night
RESERVE BY AUGUST 4

Palace Station Hotel & Casino
2411 W Sahara Ave
Las Vegas, NV 89102
702-367-2411
800-634-3101
Rates: (Subject to local and state taxes and fees)
TBA
Host Hotels

Arizona Charlie's Boulder
4575 Boulder Hwy
Las Vegas, NV 89121
(702) 951-9000
800-362-4040

Rates: (Subject to local and state taxes and fees)
TBA

El Cortez Hotel and Casino
600 E Fremont St
Las Vegas, NV 89101
(800) 634-6703

Rates: (Subject to local and state taxes and fees)
TBA
Residence Inn by Marriott Las Vegas South/Henderson
3225 Saint Rose Parkway
Henderson, NV 89052
702-820-5252

Rates: (Subject to local and state taxes and fees)
TBA


Sam's Town Hotel & Gambling Hall
5111 Boulder Hwy
Las Vegas, NV 89122
(702) 456-7777
800-634-6371
CODE: A0SSC08
CLICK HERE to book online

Rates: (Subject to local and state taxes and fees)
8/23 - 8/27: $43.00/night
8/28 - 8/29: $85.00/night
8/30: $43.00/night
RESERVE BY JULY 24
South Point Hotel Casino & Spa
9777 Las Vegas Blvd South
Las Vegas, NV 89183
702-797-8901
866-791-7626

Rates: (Subject to local and state taxes and fees)
TBA

Sunset Station Hotel and Casino
1301 W Sunset Rd
Henderson, NV 89014
(702) 547-7777


Rates: (Subject to local and state taxes and fees)
TBA
Dates of Play
Friday, Aug. 28 - Sunday, Aug. 30, 2020
Friday, Aug. 28 - Sunday, Aug. 30, 2020
Friday, Aug. 28 - Sunday, Aug. 30, 2020
Friday, Aug. 28 - Sunday, Aug. 30, 2020
Friday, Aug. 28 - Sunday, Aug. 30, 2020
Friday, Aug. 28 - Sunday, Aug. 30, 2020
Friday, Aug. 28 - Sunday, Aug. 30, 2020
Friday, Aug. 28 - Sunday, Aug. 30, 2020
Friday, Aug. 28 - Sunday, Aug. 30, 2020
Friday, Aug. 28 - Sunday, Aug. 30, 2020
Friday, Aug. 28 - Sunday, Aug. 30, 2020