«Complete tournament list » Tournament forms
QUALIFIER tournament
2022 ATLANTIC COAST CHAMPIONSHIPS
Raleigh, NC
May 10 - May 15, 2022
Director:
Senior Softball-USA
, 916-326-5303,
E-mail
Winners qualify for the TOC
Xxxxxxxxx
Entry Fee: $555
Deadline: Entry fee payment must be received by: April 26, 2022
Note: There is a 4% surcharge if paying by credit card (VISA, MasterCard or Discover only).
Important reminder: The US Postal Service is experiencing delays in their deliveries, so please let us know if you intend to play in this tournament. Team lists for tournament are published on the tournament pages at the entry deadline. If your team is not listed, please call immediately. Teams are not officially entered until payment is received.
Refund policy: Entry Fees are non-refundable after the deadline. Full refunds are given to teams withdrawing BEFORE the deadline. NO refunds are given after the deadline.
Tournament Format
Note: SSWC reserves the right to combine divisions of three or fewer teams within one age level and/or skill level.
This is a "Ring Option" Tournament.
Five games minimum initially scheduled (not "guaranteed"), with Round Robin into Double Elimination or Three-Game-Guarantee brackets or other acceptable tourney formats.
Visitor Information:
Please use the flyer and QR code below to find restaurent information around Raleigh. This flyer will also be posted in our host hotels, courtesy of Visit Raleigh and Greater Raleigh Sports Alliance.

Game Scores & Bracket Results (PDF's)
• Men's: 40-Masters & 50's | 55's & 60's | 65's thru 80's
• Complete: All Ages & Divisions [Large File: 23 pages]
Tournament Administration (PDF's)
• Master Games & Field Grid: Atlantic Coast 2022
• Participating Teams List: Atlantic Coast 2022
Tournament Sponsors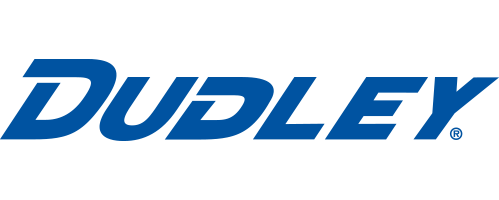 NOTE: The City of Raleigh charges a $5 per person gate fee for SPECTATORS to enter the Walnut Creek Sports Complex. Event staff, umpires and uniformed players may enter free of charge.
Playing Facilities
Walnut Creek Softball Complex
1201 Sunnybrook Rd.
Raleigh, NC 27610
Hotel Information:
Double Tree by Hilton - Raleigh Midtown
2805 Highwoods Blvd
Raleigh, North Carolina, 27604
919-872-3500
Book by April 15th
Rates: (Subject to local/state taxes and fees)
5/09 - 5/12: $120/night (Basic room)
5/12 - 5/15: $120/night (Basic room)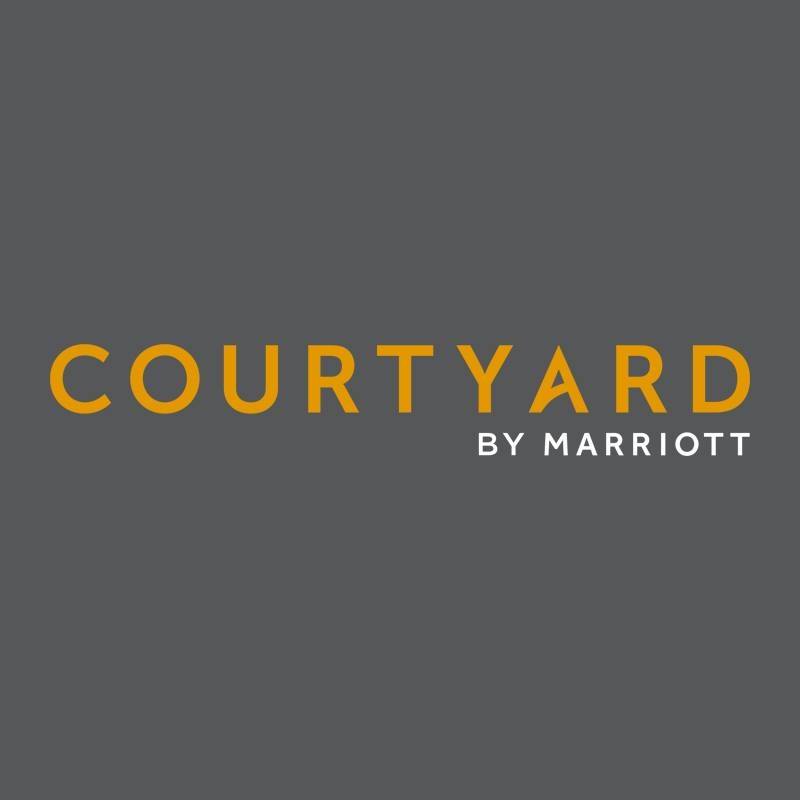 Courtyard Raleigh Midtown
1041 Wake Towne Drive
Raleigh, NC. 27609
(919) 821-3400
1 (800) 321-2211
Book by April 18th
Mention Senior Softball USA for special rates
Rates: (Subject to local/state taxes and fees)
5/9 - 5/14: $99/night (Standard Room)
Four Points by Sheraton
4400 Capital Boulevard,
Raleigh, NC 27604
919-876-2211
Book by April 25th
Rates: (Subject to local/state taxes and fees)
5/9 - 5/14: $105/night (Standard room)

Please support SSUSA host hotels. They support our sport and help keep your entry fees down. In addition, unlike online hotel reservation services, SSUSA can assist you with any host hotel concerns. Thank you.
Dates of Play
Friday, May 13 - Sunday, May 15, 2022
Friday, May 13 - Sunday, May 15, 2022
Friday, May 13 - Sunday, May 15, 2022
Friday, May 13 - Sunday, May 15, 2022
Tuesday, May 10 - Thursday, May 12, 2022
Tuesday, May 10 - Thursday, May 12, 2022
Tuesday, May 10 - Thursday, May 12, 2022
Tuesday, May 10 - Thursday, May 12, 2022
Manager Meeting
Final Standings:
Men's 40+ Platinum:
1. Killmans/Lewis Lawn/Rockhill (SC) - TOC Berth
2. HDI (VA)
3. Suncoast/Adidas (FL)
Men's 40+ AAA:
1. Warpath 40 (MD) - TOC Berth
2. Smokin' Aces/American Legion Post #327
3. Autism Pride (MD)
Men's 50+ Platinum:
1. Suncoast/Adidas 50 (FL) - TOC Berth
2. Ground Thunder/Automotive Triage/B4L (NC) - TOC Berth
3. Covello Sanitization (CT)
Men's 50+ AAA:
1. Old School/GTS Sports (PA) - TOC Berth
2. Born Free Softball (NC)
3. FFE 50s (MD)
Men's 50/55+ AA:
1. Backside (50 - PA) - TOC Berth
2. Longshoremen 55 (VA)
Men's 55+ AAA:
1. N.E. Merchants 55 (MD) - TOC Berth
2. Inforquest.com (PA)
3. Holy City Hitmen (SC)
Men's 55/60+ Platinum
1. Dan Smith/Steve Smith (55 - NC) - TOC Berth
2. Carolina Legends 55s (NC)
3. Next Level/Incrediware (60 - GA)
Men's 60+ Major:
1. The Bank (DE) - TOC Berth
2. Classics/Rheem (VA)
3. Olympian Athletics 60s (PA)
Men's 60+ AAA:
1. Friendly Transmission (NC) - TOC Berth
2. Hudson Valley Cyclones (NY)
3. Curtis Engine (MD)
Men's 65/70+ Platinum
1. Dan Smith/FAI/Dudley (65 - NC) - TOC Berth
2. High Street Bucs 65 (MD)
3. Superior Senior Softball (70 - VA)
Men's 65/70+ Gold:
1. Bassa/Old Skool 65 (VA) - TOC Berth
2. Spring Ford 65+ (PA)
3. High Street Bucs 70 (MD)
Men's 70/75+ Gold:
1. Northern Virginia Force 70 - TOC Berth
2. Scrap Iron 5280' (CO)
3. Spicer Properties 75 (MD)
Men's 70/75+ Silver:
1. Northern Virginia Force 75 - TOC Berth
2. Code Electric/Oaks Grading Cobras (70 - NC)
Men's 80+ AAA:
1. Carolina Blue Sky's (NC) - TOC Berth
2. Blazers (NC)
Xxxxxxxxx
x
Men's 40, AAA Smokin Aces/American Legion Post #327
» Championship game: WarPath 40: 15 vs. Smokin Aces/American Legion Post #327: 10
Men's 40, AAA WarPath 40
» Championship game: WarPath 40: 15 vs. Smokin Aces/American Legion Post #327: 10
Men's 40, Major-Plus HDI
» Championship game: Killman's/Lewis Lawn/Rockhill Merchants: 33 vs. HDI: 21
Men's 40, Major-Plus Killman's/Lewis Lawn/Rockhill Merchants
» Championship game: Killman's/Lewis Lawn/Rockhill Merchants: 33 vs. HDI: 21
Men's 50, AAA BACKSIDE
» Championship game: Longshoremen 55: 27 vs. BACKSIDE: 21
» "If" game: Longshoremen 55: 14 vs. BACKSIDE: 20
Men's 50, AAA Born Free Softball
» Championship game: Born Free Softball: 23 vs. Old Skool/GTS Sports: 24
Men's 50, AAA Old Skool/GTS Sports
» Championship game: Born Free Softball: 23 vs. Old Skool/GTS Sports: 24
Men's 50, Major Automotive Triage/JG Const./Haterz Athletics
» Championship game: Automotive Triage/JG Const./Haterz Athletics: 13 vs. Suncoast/Adidas 50s: 24
Men's 50, Major-Plus Suncoast/Adidas 50s
» Championship game: Automotive Triage/JG Const./Haterz Athletics: 13 vs. Suncoast/Adidas 50s: 24
Men's 55, AA Longshoremen 55
» Championship game: Longshoremen 55: 27 vs. BACKSIDE: 21
» "If" game: Longshoremen 55: 14 vs. BACKSIDE: 20
Men's 55, Major Carolina Legends 55s
» Championship game: Dan Smith/Steve Smith: 18 vs. Carolina Legends 55s: 3
Men's 55, Major Dan Smith/Steve Smith
» Championship game: Dan Smith/Steve Smith: 18 vs. Carolina Legends 55s: 3
Men's 60, AAA Hudson Valley Cyclones
» Championship game: Turn 2 Electric: 13 vs. Hudson Valley Cyclones: 10
Men's 60, AAA Turn 2 Electric
» Championship game: Turn 2 Electric: 13 vs. Hudson Valley Cyclones: 10
Men's 65, AAA Spring Ford 65+
» Championship game: Spring Ford 65+: 16 vs. Bassa/Old Skool 65: 20
Men's 65, Major Bassa/Old Skool 65
» Championship game: Spring Ford 65+: 16 vs. Bassa/Old Skool 65: 20
Men's 70, AA Code Electric/Oaks Grading Cobras
» Championship game: Northern Virginia Force 75: 25 vs. Code Electric/Oaks Grading Cobras: 20
Men's 70, AAA Northern Virginia Force 70
» Championship game: Northern Virginia Force 70: 23 vs. Scrap Iron 5280': 14
Men's 70, AAA Scrap Iron 5280'
» Championship game: Northern Virginia Force 70: 23 vs. Scrap Iron 5280': 14
Men's 75, Major Northern Virginia Force 75
» Championship game: Northern Virginia Force 75: 25 vs. Code Electric/Oaks Grading Cobras: 20
Men's 80, AAA Blazers
» Championship game: Blazers: 6 vs. Carolina Blue Sky's: 21
Men's 80, AAA Carolina Blue Sky's
» Championship game: Blazers: 6 vs. Carolina Blue Sky's: 21