«Complete tournament list » Tournament forms
QUALIFIER tournament
2010 SPRING NATIONAL CHAMPIONSHIPS
Polk County, FL
April 20 - April 25, 2010
Director:
Senior Softball-USA
, 916-326-5303,
E-mail
Winners qualify for the TOC
Xxxxxxxxx
Entry Fee: $475.00
Deadline: Entry fee payment must be received by: April 5, 2010
Note: There is a 4% surcharge if paying by credit card (VISA, MasterCard or Discover only).
Refund policy: Entry Fees are non-refundable after the deadline. Full refunds are given to teams withdrawing BEFORE the deadline. NO refunds are given after the deadline.
Tournament Format
Note: SSWC reserves the right to combine divisions of three or fewer teams within one age level and/or skill level. SSWC will make every effort to notify managers when divisions have to be combined.
This is a "Ring Option" Tournament.
Five games minimum scheduled with Round Robin into Double Elimination or Three-Game-Guarantee brackets.
Game Scores & Bracket Results (PDF's)
•
Men's:
50's
|
55's & 60's
|
65's, 70's & 80
•
Complete:
All Divisions
(21 pages)
_____
Tournament Administration (PDF's)
•
Participating Teams List
•
Master Games & Fields Grid
_____
Playing Facilities

Auburndale Sports Complex
99 Florida Citrus Blvd.
Auburndale, FL 33823

Diamondplex Sports Complex
300 Avenue K NE
Winter Haven, FL 33881
Nearest Medical Facility
Winter Haven Hospital
200 Avenue F NE
Winter Haven, FL 33881
(863) 293-1121
Headquarters Hotel
Holiday Inn Winter Haven
200 Cypress Gardens Blvd.
Winter Haven, FL 33880
Phone: (863) 292-2100
Fax: (863) 292-2101
Host Hotels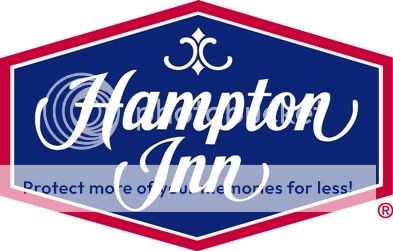 Hampton Inn Select
202 Cypress Gardens Blvd.
Winter Haven, FL 33880
Phone: (863) 299-9251
Fax (863) 297-8019
Holiday Inn South
3405 S. Florida Ave.
Lakeland, FL 33803
Phone: (863) 646-5731
Fax: (863) 644-0732
Country Inns and Suites
4500 Lakeland Park Dr.
Lakeland, FL 33809
Phone: (863) 595-4500
Fax: (863) 595-1700
General Manager: Sheila Patel
Email: gm@countryinnlakeland.com
Website: www.countryinns.com/lakelandfl
Special Rate: $89.99 – All King & Queen Deluxe Rooms
Refer to "Spring Nationals 2010"
Dates of Play
Men's 50
Friday, April 23 - Sunday, April 25, 2010
Men's 55
Friday, April 23 - Sunday, April 25, 2010
Men's 60
Friday, April 23 - Sunday, April 25, 2010
Men's 65
Tuesday, April 20 - Thursday, April 22, 2010
Men's 70
Tuesday, April 20 - Thursday, April 22, 2010
Men's 80
Tuesday, April 20 - Thursday, April 22, 2010
Manager Meeting
The meeting will be held the evening before play beginning at 7:00 PM at the Holiday Inn-Winter Haven Headquarters Hotel. Team registration (Managers only) will be:

SESSION #1 (Monday evening) from 6:00-7:00 PM before the Manager's Meeting.

SESSION #2 (Thursday evening) from 5:00-7:00 PM before the Manager's Meeting.

NOTE: Managers who do NOT attend will be presumed to be fully informed on ALL matters (such as schedule changes, tourney formats and rules issues) discussed at the meeting.
_____


Final Results
MEN'S 50/55-PLATINUM
1. Metro Stars (VA) • TOC (in 50-Major)
2. Veltri Transportation (PA)
3. Tapley Striping (FL)

MEN'S 50-AAA
1. Steve Levin Financial Planning (FL) • TOC
2. Florida Classics
3. First National Bank (FL)

MEN'S 50/55-SILVER
1. Tulsa Foxes 50's (FL) • TOC (in 50-AA)
2. Pat's Sports 55's (FL)
3. Georgia/Alabama Masters 55's

MEN'S 55-AA
1. Ohio Silverados • TOC
2. Silver Hawaiians (FL)

MEN'S 55/60-PLATINUM
1. Brix & Stix of the Villages (FL) • TOC (in 60-Major+)
2. Miken/Anaconda Sports (FL)
3. Sweet Construction 55's (NJ)

MEN'S 60-MAJOR
1. J.J. McGoo (FL) • TOC
2. Senior Moments (FL)
3. Time Bandits (GA)

MEN'S 60-AAA
1. Georgia/Alabama Masters • TOC
2. Steve Levin Financial Planning 60's (FL)
3. South Florida Heat

MEN'S 60-AA
1. Acousti (FL) • TOC
2. All Star Grill (FL)
3. Sound Realty (FL)

MEN'S 65/70-MAJOR+
1. Suncoast Orthopedic Surgery (FL) • TOC (in 70-Major+)
2. Southeast Seventies (FL)
3. Florida Legends/Human Kinetics 65's

MEN'S 65-AAA
1. Senior Moments 65's (FL) • TOC
2. Port St. Lucie Ramblers (FL)

MEN'S 65-AA
1. Bucs & Bulls 65's (FL) • TOC
2. Syracuse Cyclones 65's (NY)
3. Lakeland Senior Softball (FL)

MEN'S 70/80-GOLD
1. American Legion Post #8 (FL) • TOC (in 70-AAA)
2. Buc's & Bulls 70's (FL)
3. Center For Sight 80's (FL)
Xxxxxxxxx
x
Men's 50, AAA Tulsa Foxes
» Championship game: Levin Financial 55's: 3 vs. Tulsa Foxes: 11
Men's 50, Major Florida Classics
» Championship game: Steve Levin Fin. Plan I: 22 vs. Florida Classics: 23
» "If" game: Florida Classics: 19 vs. Steve Levin Fin. Plan I: 20
Men's 50, Major Metro Stars
» Championship game: Metro Stars: 20 vs. ENR: 24
» "If" game: Metro Stars: 25 vs. ENR: 17
Men's 50, Major Steve Levin Fin. Plan I
» Championship game: Steve Levin Fin. Plan I: 22 vs. Florida Classics: 23
» "If" game: Florida Classics: 19 vs. Steve Levin Fin. Plan I: 20
Men's 50, Major-Plus ENR
» Championship game: Metro Stars: 20 vs. ENR: 24
» "If" game: Metro Stars: 25 vs. ENR: 17
Men's 55, AA Silver Hawaiians
» Championship game: Silver Hawaiians: 19 vs. Ohio Silverados: 25
» "If" game: Silver Hawaiians: 17 vs. Ohio Silverados: 23
Men's 55, Major Levin Financial 55's
» Championship game: Levin Financial 55's: 3 vs. Tulsa Foxes: 11
Men's 60, AAA Fl. Mustangs 60's
» Championship game: Acousti: 18 vs. Fl. Mustangs 60's: 17
Men's 60, AAA Georgia/Alabama Masters
» Championship game: Georgia/Alabama Masters: 26 vs. Bulls: 12
» Championship game: Senior Moments: 7 vs. Georgia/Alabama Masters: 8
» "If" game: Bulls: 25 vs. Georgia/Alabama Masters: 26
Men's 60, AAA Ohio Silverados
» Championship game: Silver Hawaiians: 19 vs. Ohio Silverados: 25
» "If" game: Silver Hawaiians: 17 vs. Ohio Silverados: 23
Men's 60, Major J.J. McGoo
» "If" game: Senior Moments: 10 vs. J.J. McGoo: 11
Men's 60, Major Senior Moments
» Championship game: Senior Moments: 7 vs. Georgia/Alabama Masters: 8
» "If" game: Senior Moments: 10 vs. J.J. McGoo: 11
Men's 60, Major-Plus Hollis Appraisals 60's
» Championship game: PSL Construction: 21 vs. Hollis Appraisals 60's: 17
Men's 60, Major-Plus PSL Construction
» Championship game: PSL Construction: 21 vs. Hollis Appraisals 60's: 17
Men's 65, AAA Acousti
» Championship game: Acousti: 18 vs. Fl. Mustangs 60's: 17
Men's 65, AAA MCC Insurance 65's
» Championship game: Syracuse Cyclones: 14 vs. MCC Insurance 65's: 15
» "If" game: MCC Insurance 65's: 22 vs. Syracuse Cyclones: 7
Men's 65, AAA Port St. Lucie Ramblers
» Championship game: Senior Moments: 12 vs. Port St. Lucie Ramblers: 16
» "If" game: Senior Moments: 18 vs. Port St. Lucie Ramblers: 9
Men's 65, AAA Syracuse Cyclones
» Championship game: Syracuse Cyclones: 14 vs. MCC Insurance 65's: 15
» "If" game: MCC Insurance 65's: 22 vs. Syracuse Cyclones: 7
Men's 65, Major Bulls
» Championship game: Georgia/Alabama Masters: 26 vs. Bulls: 12
» "If" game: Bulls: 25 vs. Georgia/Alabama Masters: 26
Men's 65, Major Senior Moments
» Championship game: Senior Moments: 12 vs. Port St. Lucie Ramblers: 16
» "If" game: Senior Moments: 18 vs. Port St. Lucie Ramblers: 9
Men's 70, AAA American Legion Post 8
» Championship game: Chadwell Supply: 10 vs. American Legion Post 8: 15
» "If" game: American Legion Post 8: 12 vs. Chadwell Supply: 2
Men's 70, Major-Plus Southeast Seventies
» Championship game: Joseph Chevrolet: 13 vs. Southeast Seventies: 12
Men's 75, AAA Chadwell Supply
» Championship game: Chadwell Supply: 10 vs. American Legion Post 8: 15
» "If" game: American Legion Post 8: 12 vs. Chadwell Supply: 2
Men's 75, Major-Plus Joseph Chevrolet
» Championship game: Joseph Chevrolet: 13 vs. Southeast Seventies: 12