«Complete tournament list » Tournament forms
QUALIFIER tournament
2010 Kansas City Classic II
Shawnee, KS
Sept. 25 - Sept. 26, 2010
Director:
Randy Rowe
, 816-718-3221,
E-mail
Xxxxxxxxx
Entry Fee: $295.00
Deadline: Entry fee payment must be received by: Sept. 13, 2010
Tournament Format
Note: The tournament director reserves the right to combine divisions of three or fewer teams within one age level and/or skill level. The tournament director will make every effort to notify managers when divisions have to be combined.
Five games minimum scheduled, with Round Robin into Double Elimination or Three-Game-Guarantee brackets.
Entry Fee:
Make checks payable to "KC Metro Senior Softball" and mail to:
KC Metro Senior Softball
Attn: Randy Rowe
420 SW Seagull St.
Lee's Summit, MO. 64082
Playing Facility:

Mid America Sports Complex
20000 Johnson (George Brett) Drive
Shawnee, KS 66218
Headquarters Hotel
Courtyard Marriott
17250 Midland Dr.
Shawnee, KS 66217
913-631-8800
Rates (mention Senior Softball-USA group): $89/night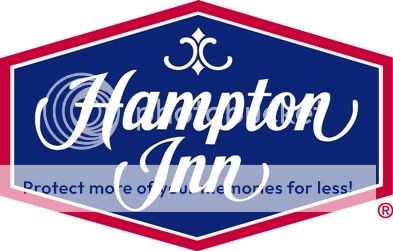 Hampton Inn-Shawnee
16555 Midland Dr.
Shawnee, KS 66217
913-248-1900
Rates (mention Senior Softball-USA group): $89/night
Dates of Play
Men's 50
Saturday, Sept. 25 - Sunday, Sept. 26, 2010
Men's 55
Saturday, Sept. 25 - Sunday, Sept. 26, 2010
Men's 60
Saturday, Sept. 25 - Sunday, Sept. 26, 2010
Men's 65
Saturday, Sept. 25 - Sunday, Sept. 26, 2010
Men's 70
Saturday, Sept. 25 - Sunday, Sept. 26, 2010
Men's 75
Saturday, Sept. 25 - Sunday, Sept. 26, 2010
Xxxxxxxxx
x
Men's 50, AAA 2nd Wind/Touch of Gray
» Championship game: 2nd Wind/Touch of Gray: 14 vs. Nebraska Silver Bullets: 10
Men's 55, Major Nebraska Silver Bullets
» Championship game: 2nd Wind/Touch of Gray: 14 vs. Nebraska Silver Bullets: 10