«Complete tournament list » Tournament forms
QUALIFIER tournament
2011 Summit of Softball
Chattanooga, TN
March 5 - March 6, 2011
Director:
Senior Softball-USA
, 916-326-5303,
E-mail
Xxxxxxxxx
Entry Fee: $325.00
Deadline: Entry fee payment must be received by: Feb. 18, 2011
Note: There is a 4% surcharge if paying by credit card (VISA, MasterCard or Discover only).
Refund policy: Entry Fees are non-refundable after the deadline. Full refunds are given to teams withdrawing BEFORE the deadline. NO refunds are given after the deadline.
Tournament Format
Note: The tournament director reserves the right to combine divisions of three or fewer teams within one age level and/or skill level. The tournament director will make every effort to notify managers when divisions have to be combined.
DRAFT Game Schedules & Brackets (PDF's)
• Men's:
All Ages/Divisions
Playing Facilities
Summit of Softball Complex
8646 Apison Pike
Chattanooga, TN 37363
Headquarters Hotel:
Holiday Inn Express - Oolteway Springs
6274 Artesian Cir.
Ooltewah, TN 37363
(423) 597-8500
Rate: $99/night
Host Hotels:
Clarion Inn
2345 Shallowford Village Dr.
Chattanooga, TN 37421
(423) 855-2898
Rate: $69/night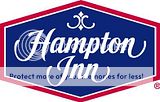 Hampton Inn
7013 Shallowford Rd.
Chattanooga, TN 37421
(423) 855-0095
Rate: $79/night
Dates of Play
Men's 50
Saturday, March 5 - Sunday, March 6, 2011
Men's 55
Saturday, March 5 - Sunday, March 6, 2011
Men's 60
Saturday, March 5 - Sunday, March 6, 2011
Men's 65
Saturday, March 5 - Sunday, March 6, 2011
Men's 70
Saturday, March 5 - Sunday, March 6, 2011
Men's 75
Saturday, March 5 - Sunday, March 6, 2011
Xxxxxxxxx
x
Men's 50, Major Prime Time, MI
» Championship game: DT Express: 22 vs. Prime Time, MI: 17
Men's 55, Major DT Express
» Championship game: DT Express: 22 vs. Prime Time, MI: 17
Men's 60, AAA Georgia/Alabama Masters
» Championship game: Georgia/Alabama Masters: 21 vs. Huffman Electric: 26
Men's 65, Major Huffman Electric
» Championship game: Georgia/Alabama Masters: 21 vs. Huffman Electric: 26